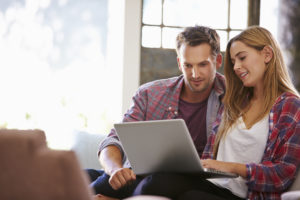 Have you visited Alibaba.com or the Alibaba.com mobile app this month yet? If not, you are missing out on many big deals and the chance to connect with more than 58,000 suppliers who have signed on to participate in the event. In addition to that, you could be missing out on learning about the latest products that are driving trends and other information that you can use for your business.
So why is all of this going on?
Alibaba.com created the March Expo as a way to help business owners learn more about the site and global B2B trading. Also, Alibaba.com launched several new services that it wanted to educate users on. If you are new to Alibaba.com or want to learn more about March Expo, here are a few answers to common questions about the event.
What Is March Expo?
March Expo is an online sourcing event, where buyers can discover new and trending products from top Alibaba.com suppliers offering the best deals of the season.
When Does It Take Place?
March Expo started on March 5th and it runs until March 31, 2018 at 3:59:59 PST.
Are There Any Other Benefit of March Expo?
Yes, in addition to sales and education, U.S. buyers can take advantage of LCL shipping through Alibaba.com and receive free inspection on qualified Trade Assurance orders. In addition to that, U.S. buyers can enjoy low processing fees for T/T payments.
What Should I Know about the Logistics Service?
The new sea logistics through Alibaba.com will allow U.S. buyers in over 30,000 zip codes to receive goods from some Chinese ports. The order must be less than a container load (LCL). In addition to that, in order to qualify, U.S. buyers have to make a Trade Assurance order. Buyers must register and make their purchase at Alibaba.com. When checking out, they should choose "LCL service" in the shipping section. Also, if the supplier completes the LCL order information by July 31st 2018, the buyer will receive 15% off their shipping costs (excluding optional services like ISF, unloading at door, customs bond or customs clearance).